Note: This page shows only sessions in English. For complete schedule please switch to the Russian version.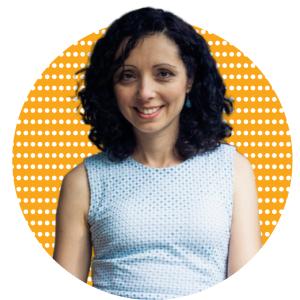 Bakman Lena
Communications and Public Diplomacy specialist. She is currently the Communications and Coordination Executive at the Ronald S. Lauder Foundation. Before relocating to Berlin in 2019, she served as the Spokesperson for Deputy Minister of Foreign Affairs of the State of Israel Tzipi Hotovely (today's Ambassador of Israel to the UK). Her career experience working in various sectors, includes the Israeli Parliament as well as the Israeli government, NGOs and the private sector. Additionally to Lena's membership at the World Jewish Congress JD Corps and a membership at the Nachum Goldmann Foundation, she serves as a lay-leader of the ROI Community Germany Hub since 2020. Lena speaks 5 languages and is active in everything related to diplomacy and international relations. She is interested in international affairs, interfaith relations, cultural exchanges and is always excited to meet new people from all around the world. Lena is a busy mother of two children, a girl, and a boy.
---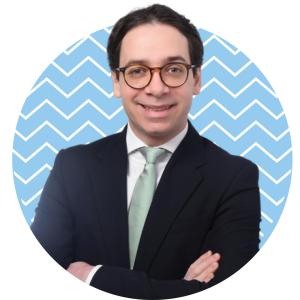 Balin Eugene
German lawyer accredited to the Federal Bar and practicing corporate, tax and private law at BALIN LEGAL in Hamburg, Germany. He studied at the universities of Heidelberg (Germany) and Aix-en-Provence (France) and graduated in law from the University of Heidelberg. After his 2nd legal state exam he received a further LL.M. focusing on corporate and the liberal professions law. In addition to legal work, Eugen is a member of the World Jewish Congress (WJC) Diplomatic Corps since 2010. In that capacity, he represented the interests of World Jewry on numerous occasions at diplomatic meetings or those dedicated to interreligious dialogue. On behalf of the WJC, he addressed the UN Human Rights Council several times on minority issues. From 2019 to 2022, Eugen served as member of the board of directors of the Central Council of Jews in Germany and from 2021 to 2022 as member of its statutes commission. Eugen is fluent in German, English, French and Russian.
---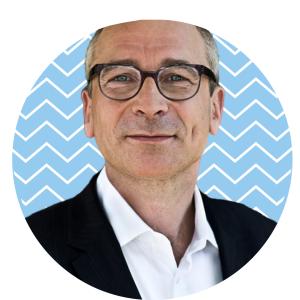 Beck Volker
Associated lecturer on religious policy at the Center for Religious Studies (CERES) at Ruhr University Bochum and CEO of the Tikvah Institut gUG. The German-Israeli Society (DIG) e.V. elected him as its president in 2022. Previously, he was a member of the German Bundestag for 23 years and Chairman of its German-Israeli Parliamentary Group until 2017. On October 3, 2002, at the suggestion of Jewish organizations, Volker Beck received the Federal Cross of Merit on Ribbon from the hand of German President Johannes Rau for his fight for compensation for the victims of National Socialism. In 2015, the Central Council of Jews in Germany awarded him the Leo Baeck Prize for his commitment to the Jewish community and his fight against all forms of anti-Semitism. In 2017, the Cologne Lesbian and Gay Day (KLUST) honored him for his life's work and his decades-long commitment to opening up marriage to homosexuals with the golden Klust pin for his life's work.
---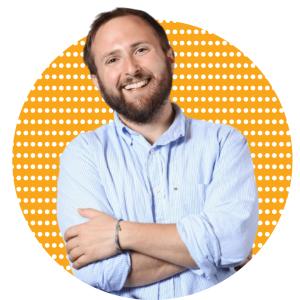 Borovitz Jeremy
Jeremy Borovitz is the Director of Jewish Life and Learning for Hillel Deutschland. He previously served as a Peace Corps volunteer, and worked for Moishe House and the JDC. He received rabbinic ordination from Rabbi Daniel Landes in 2020. He lives in Berlin with his wife, Rabbi Rebecca Blady, and their two children.
---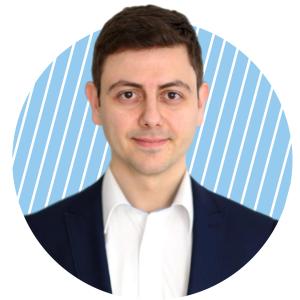 Budagaschwili Wachtang
Born in Russia, moved to Germany at the age of 12. Graduated from a German acting school, however went on to work in business afterwards, mainly in leading sales and marketing roles for startups and larger corporations, such as Visa, and project management, for example for Mikhail Gorbachev's major award project in Berlin. He left Visa to work on his own projects, mainly sustainable, software-based solutions, and coached over 500 startups at reputable Berlin institutions and universities regarding pitching, fundraising and business development. During this period, he met David Riding with whom he co-founded Heatle, the world's first sustainable alternative to the electric kettle. The product initiated Germany's most profitable crowdfunding campaign and has already attracted millions in venture capital for their hardware-based product.
---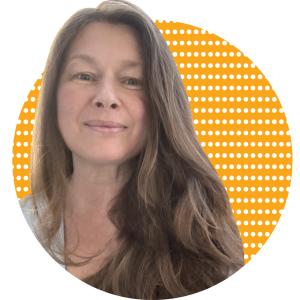 Eremenko Ekaterina
Producer, film director and writer. Graduated with Honours from Moscow State University, Faculty of Mechanics and Mathematics and from the Film Directing Department of the Moscow State Institute of Cinematography (VGIK). Eremenko is currently working on finding new formats for popularising mathematics and mathematicians.
---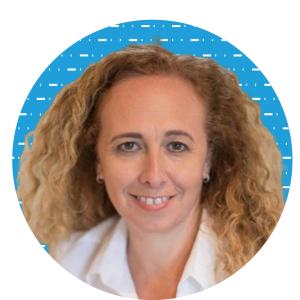 Gardiner Inna
Inna Gardiner M.Sc. is the Minister for Children and Education at the States of Jersey — Jersey Parliament. In the previous term Inna was Chair of the Public Accounts Committee, Member of The Diversity Forum and the Social Inclusion project for minorities in Jersey. Inna is a British Israeli, born in Kazakhstan. Since 1991 Inna has worked and volunteered for different Jewish organisations. She was a Madricha in children's and student camps organised by the Jewish Agency, a project coordinator at the Melitz— Institute of Jewish Identity in Jerusalem, a supervisor in the Naale program and a lecturer on the Limmud in Vilnius, London and Vienna. Before becoming a States member, in her 20 years of professional career, she has been a self-employed management consultant, working with international businesses and educational institutions to improve their organisational effectiveness, team dynamics, diversity and collaboration.
---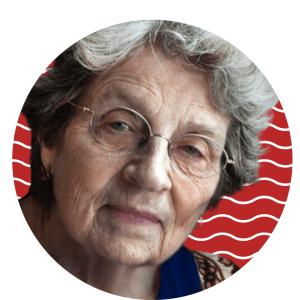 Genin Salomea
Born in Berlin, 1932. 1939 escaped to Australia from the Nazis. 1947 joined the Communist Party of Australia. 1963 shifted to the German Democratic Republic. 1982 disillusioned with socialism and began to go into opposition.
---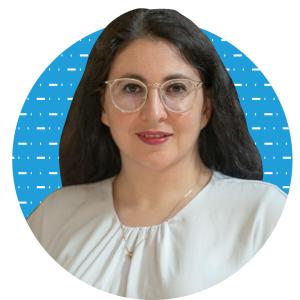 Godik Victoria
Educator, innovator, community builder, connector, sustainability expert. A native of Kyiv, Ukraine, Victoria participates, organizes, initiates, runs local and international projects. She is extremely involved in Jewish communal and organizations life both locally and globally and plays an active role in the development and implementation of new ideas and initiatives. She is keen to build intercultural bridges and create strong networks worldwide. Victoria's areas of work and expertise include: education, innovation, public diplomacy, advocacy and policy making, community development, women and youth empowerment and leadership, philanthropy. Recently, Victoria was involved in the work of an NGO which focuses on education and policymaking work and on supporting community-led energy efficiency and green initiatives, innovations and programmes promoting sustainability. Godik is on the executive board of Association of Jewish Communities and Organizations of Ukraine and WJC JDCorps member where among many others initiatives she is working on unity and inclusion in Jewish communities, particularly with regards to gender diversity. Victoria is co-founder of the International Jewish Women's Empowerment Hub - the platform to enhance & support the best collaborative and empowering environment for Jewish women from diverse backgrounds to connect, learn and grow.
---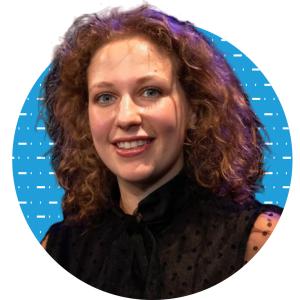 Grinfeld Dalia
Dalia Grinfeld dedicated her young career to fighting against antisemitism and hate on a German and European scale as a political Jewish activist. She brings this energy to the Anti-Defamation League (ADL) since 2019, currently as the Associate Director of European Affairs. Based in Berlin, she develops and manages ADL's programs in Europe and supports Jewish communities in their advocacy fighting antisemitism.
---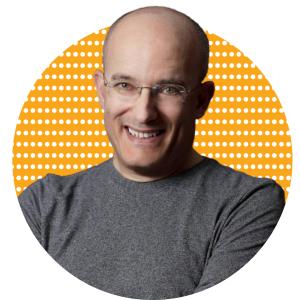 Hovav Gil
Born in Jerusalem, live in TLV with my partnter and our daughter. Author, tv presenter, a cook.
---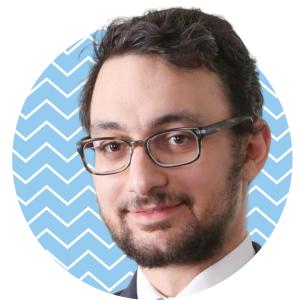 Itkin Igor
Born in Ukraine, grew up in Hannover, living in Berlin. Orthodox Rabbi teaching among other things at Hillel.
---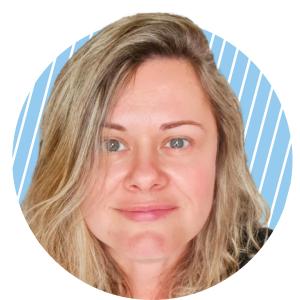 Kiknadze Linor
Linor Kiknadze has a diverse background, having been born in Kazakhstan, raised in Israel, and lived in Chicago before settling in London. She holds a Graduate Degree in Economics and has conducted empirical research in both academic and private-sector settings. Throughout her career, she has been passionate about the Economics of Human Development and its impact on social mobility and inequality. Her research has focused on interventions aimed at improving the cognitive and non-cognitive skills of disadvantaged children to improve their future outcomes. Alongside her research, Linor has also studied effective methods for enhancing cognitive and emotional well-being. At Limmud's conference, she will be sharing one of these methods with the audience. No prior experience or specialized knowledge is required to attend her session.
---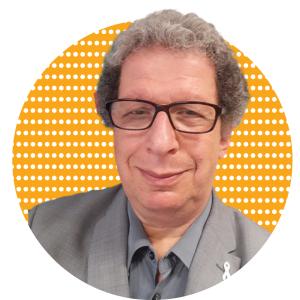 Königsberg Sigmount
Sigmount A. Königsberg, born in 1960, studied communication science, history and political science at the FU Berlin. He is the Berlins Jewish community commissioner against anti-Semitism. Primarily, he is as a contact person for people who see themselves exposed to anti-Semitism. Furthermore, he cooperates with authorities, organizations and networks to achieve increased awareness in society. He locates anti-Semitism among right-wing extremists, left-wing extremists, Islamists and in mainstream society. He emphasizes that anti-Semitism starts with small things and is an everyday experience for Jews.
---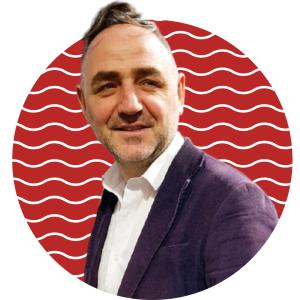 Landsberger Ruben
French Jewish man born in Paris, studied law and business then worked as international tax lawyer in Spain and France. Fashion event organiser, digital marketing consultant, teacher of law and marketing in business schools and universities. Lived in France, Spain, Ukraine, Israel, now lives near French Atlantic Ocean and enjoy surfing a lot, and more than ever Limmud Fsu Addicted;)
---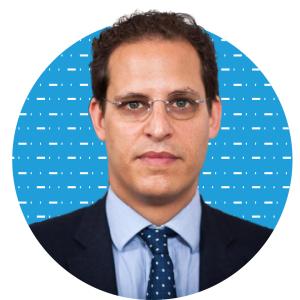 Mahlo Ruediger
Rüdiger Mahlo, the representative of the Claims Conference in Europe, pulled all the possible strings to make the evacuation happen and make the Ukrainian Holocaust Survivors feel safe. Sonya, a Holocaust Survivor from Irpin will come with Rudi and will share her experience and be ready to answer questions.
---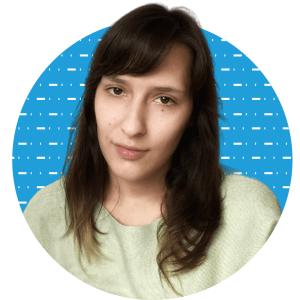 Myazdrikova Alisa
A trained linguist and self-proclaimed yiddishist, Alice collects stories about imaginary Jews. When not tending to her collection, she can be found exploring other realms of storytelling or most likely just talking to you about it. She dwells in Germany as an independent researcher of things literary, legendary and linguistic.
---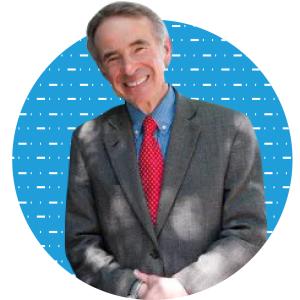 Ogin Stephen
By profession, Emeritus Professor, having researched and taught Engineering Materials for over 40 years. Jewish-related activities include: co-founder of the Yiddish Open Mic Café (monthly) and Yiddish Sof-Vokh UK (annual), both celebrations of Yiddish language and culture. Chair of the Yiddish Café Trust, a registered charity in the UK.
---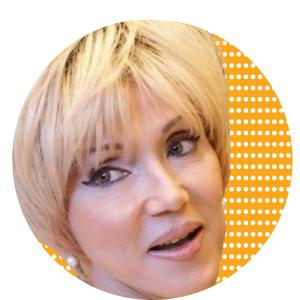 Oren Gunders Irit
Irit Oren Gunders, born in Israel to parents who immigrated from Iran; educated in Petah Tikva. Studied physical education at the Academic College at Wingate and has an MA in business administration. Served in the IDF as a sports instructor, including within the air force. Transferred to manpower positions and attained the rank of lieutenant colonel. Since retiring from the army, for the past 16 years, has served as the chair of Or LeMishpacha, a non-profit organization dedicated to providing families of fallen soldiers with a comprehensive support program.
---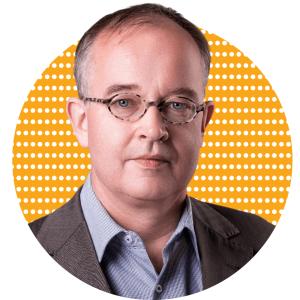 Rothkegel Martin
Martin Rothkegel teaches Christian History at Elstal Theological Seminary (Berlin). Martin studied Classics and Protestant Theology in Hamburg, Thessaloniki, Vienna and Prague (Th.D. 2001, Dr. phil. 2005, Habilitation 2021). He is married and has two daughters. At present Martin is enroled in a MA programme in Jewish Studies at Potsdam University, which he pursues in his free time.
---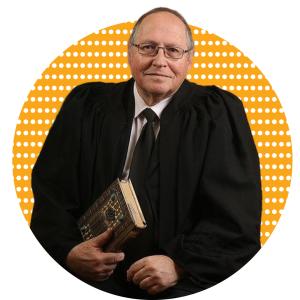 Rubinstein Elyakim
Justice Elyakim Rubinstein is former Deputy President of the Supreme Court of Israel. Rubinstein, a former Israeli diplomat and long-time civil servant, has had an influential role in the country's internal and external affairs. He was Attorney-General of Israel (1997–2003); a Judge of Jerusalem's District Court (1995–97); Government Secretary for four different governments.(1986–94); and deputy Chief of Mission of the Embassy of Israel in Washington D.C. (1985–86). He was a member of the Israeli delegation to the Camp David summit and later proceedings, and chaired Israel's delegation at the Madrid/Washington peace talks in 1991–93 and the 1994 Israel–Jordan peace treaty. Rubinstein is an author of books and articles on the Arab-Israeli Conflict, the Supreme Court in Israel, Israeli history, and public law.
---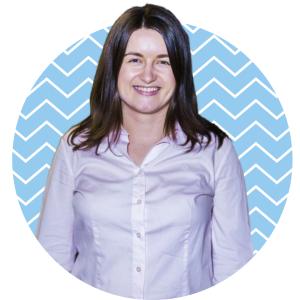 Savchuk Olga
Olga Savchuk is completing her PhD in energy and machine learning within MIT Portugal Program. She is teaching courses in big data at the Nova University (Lisbon). Olga is leading the strategy board on alumni talent retention for European Institute of Innovation and Technology, InnoEnergy chapter. She is also a startup mentor within Battle of Green Talent competition. Finally, Olga facilitates sessions on policy design using Scenario Exploration Systems, and on team work and strategy development using LEGO® SERIOUS PLAY® method.
---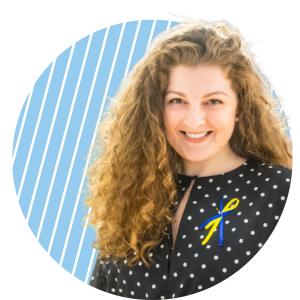 Tarivierdiieva Elmira
Originally from Odessa, Ukraine, she has lived and studied in six different countries, and is currently based in Berlin. Passionate about cultural diplomacy, interfaith dialogue, and empowerment. In 2016 Elmira joined a team working on a new educational project at the Ronald S. Lauder Foundation. In 2019 she joined the Jewish Diplomatic Corps of the World Jewish Congress, where she is working on a project on unity and inclusion in Jewish communities, particularly with regards to gender diversity. Elmira is currently a Director of Leadership Programs at Hillel Deutschland, where she works on developing programs to empower people to act, build and lead.
---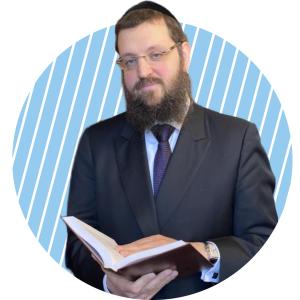 Teichtal Yehuda
Yehuda Teichtal (born 1972 in Brooklyn , New York City , United States ) is an American Orthodox rabbi of the Chabad Lubavitch movement. He is the founder and chairman of the Chabad Berlin community and at the same time community rabbi of the Jewish community in Berlin. With the founding of the Jewish Campus Foundation (SJCB), he is also CEO and developer of the Jewish Campus in Berlin, which will be one of the largest Jewish centers in Europe when it opens in 2023.
---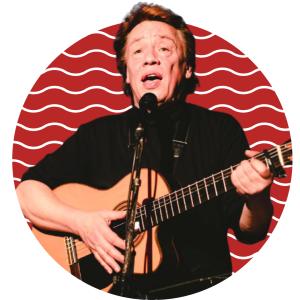 Troyke Karsten
Born 1960 in East-Berlin, GDR, is a singer, actor, and speaker. He is best known as an interpreter of Yiddish songs and ambassador of the Yiddish song art. Troyke gives workshops on interpretation of Yiddish songs and teaches rare songs from his collection. The majority of the Jewish side of his (father's) family from Hamburg was in the 1940's killed in Riga, the the majority of the German and communist side of his (mother's) family survived. Both his parents settled in East-Berlin to build a better world. So Karsten Troyke, while realizing the socialist reality in the east block, only kept the ideas of Tikkun Olam.
---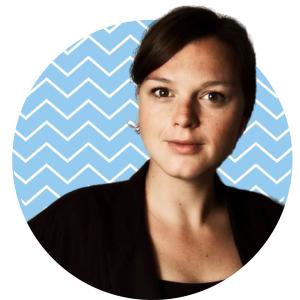 Warda Anna
Anna Warda is the coordinator for the European art memorial "Stolpersteine", a project which commemorates victims of Nazi extermination or persecution at their last known residence. She is also responsible for public relations and academic research. And, having been with the project for over 10 years, is an acting board member of the parent foundation "Stiftung – Spuren – Gunter Demnig". Anna is a PhD candidate at the University of Potsdam and an associate member of the "Communism and Society" research group at the Center for Contemporary History in Potsdam. Her dissertation "The GDR's Ministry of State Security, the Cold War and the Global South" analyses the role of the east german intelligence in the relations with at that time so-called "Third World".
---
Zuroff Efraim
American-born Israeli historian and Nazi hunter who has played a key role in bringing indicted Nazi and fascist war criminals to trial. Zuroff, the director of the Simon Wiesenthal Center office in Jerusalem, is the coordinator of Nazi war crimes research worldwide for the Wiesenthal Center and the author of its annual "Status Report" on the worldwide investigation and prosecution of Nazi war criminals which includes a list of most-wanted Nazi war criminals.
---