Thousands of volunteers on all 6 continents organise more than 80 Limmuds per year.
Personal contribution of everyone is a fundamental principle of Limmud. Organizers, presenters, participants, we all put in our time and energy selflessly, gratuitously and voluntary.
At Limmud everyone can find a good and a useful task. We grouped all the tasks and so formed volunteer committees. Team titles and role descriptions might be subject to minor adjustments up until the beginning of Limmud. Each volunteer chooses a type of activity consistent with their skills or makes a willful decision to do something completely new within one of the committees.
Participants

Registration
Welcoming participants, registering, supplying a booklet, an ID Badge, and other supporting materials
Helpdesk
Providing participants and presenters with information (e.g. when is lunch time, where can one find a doctor, how to turn on a projector…)
Venue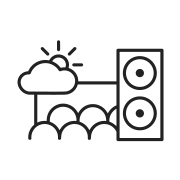 Assistants
Making sure things are running smoothly in the halls and classrooms, setting up presentation aids during sessions, handling real-time logistics
Equipment
Assistance in setting up visual aids for presenters, work as a sound manager and lighting technician
Translations
Synchronous and consecutive translation, support for English-speaking and Hebrew-speaking presenters
Photo & Video
Documenting the conference on video, selecting and arranging the photo materials, video production
RESERVE
Providing operational assistance in hot spots, for example, when short of volunteers, in case of emergency, technical failure or other unforeseen circumstances
Children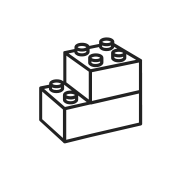 Caregivers
Work with our youngest conference participants
Madrichim
Assist in leading youth programs
Religion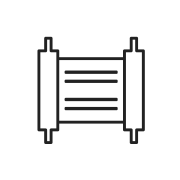 Religion & Shabbat
Providing a comfortable environment for observing religious Jews (erection of an Eruv, assisting mashgiach, ensuring dedicated areas for synagogues of different denominations, etc.)
We will try our best to take into consideration your preferences for teams, however, we cannot guarantee your placement. We expect from every volunteer a time commitment of 8 hours spread over the 3 days of the conference. The rest of the time a volunteer can take part in the programming just like any other participant.
What do you get out of volunteering at Limmud
A volunteer will gain an experience in organising a major event.
A volunteer has a unique opportunity to personally contribute to the development of the Jewish culture in the whole world and specifically in your own country.
By volunteering you can build your network all over Europe, through events specifically organised for Limmud volunteers (a sightseeing tour of the city in which Limmud takes place, surprises for the volunteering team during the Limmud, etc.).
Volunteers get a €50 refund when complying with Terms & Conditions.
UNTIL 28 FEBRUARY 2023
Volunteer registration will be closed after that date however, you are welcome to attend as a participant.
January – February 2023
In order to become a volunteer, you need to fill out the registration form and pay for your participation in the conference. Indicate in the application that you want to become a volunteer, and you'll receive from us an e-mail with further instructions.
January – February 2023
Phone or Skype interview with a member of the Volunteers Committee or a Limmud Ambassador in your country. Preliminary assignments of teams and roles.
February – March 2023
Distance-learning course.
March 2023
Volunteers must arrive at Limmud venue til 12 pm on Friday 31/3.
During the conference
Every volunteer must know 2 things: time of their shifts and role assignment.
Contact us
You've got a question, feel free to ask us.